Titanium elbow
Titanium pipe/titanium welded pipe/titanium welded pipe/titanium elbow
Product info
1. Production standards: GB/T3625, ASTM B338, ASTM B862. Executive standard: GB/T3625, ASTM B338, ASTM B862.
2. Application scope: power plant condenser, seawater desalination, petroleum, chemical industry, medical equipment, shipbuilding, papermaking, food processing, fluid conveying pipeline, automobile exhaust pipe, etc.
3. Commonly used titanium alloy welded pipe materials: TA1, TA2, Gr1, Gr2. Material: TA1, TA2, Gr1, Gr2.
4. Specifications: outer diameter: 38mm-127mm, wall thickness: 0.35mm-2.0mm, length: according to your requirements.
5. Tolerance: According to the requirements of the implementation standard, for those tubes that require high precision, we can manufacture them according to your own technical requirements.
6. Heat treatment: online bright annealing.
7. Advantages: uniform wall thickness and high wall thickness accuracy.
8. Information: In addition to normal execution standards, we can also manufacture pipes according to your own requirements, such as wall thickness tolerance, hardness, surface requirements, etc., and try our best to provide you with support by designing different technical requirements and production processes.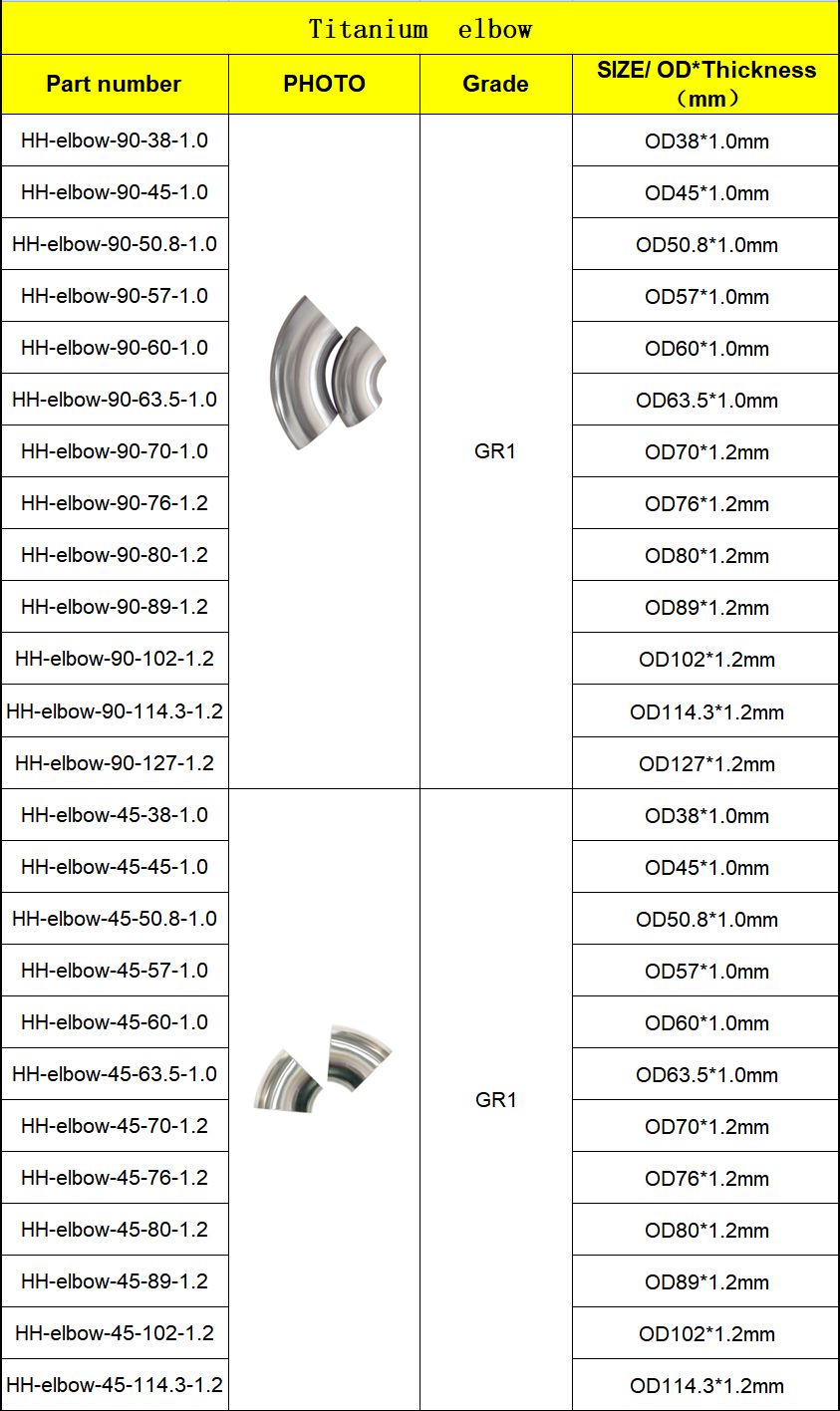 Send Request
Request product information
Related Products
PRODUCT FILTER
Address:

Hangzhou Haihua I & E Co. LTD
2nd Floor, B Building, Jinrun Technology Park,
399 Qiuyi Road,Binjiang District,
Hangzhou,310052, China

Tel: +86-571-85463038

Fax: +86-571-85464084

E-mail: sales@hiwowsport.com

Connect : Andy Ying

Cellphone: 008613957170353

Whatsapp: 008613957170353

Tik Tok(Chinese version):dy9zc1x1bwtp

Xiaohongshu:racingcarparts

kuaishou:hiwowsport2005