CAC Hose Cold Side
Application:
Designed and engineered to provide a connection between engine mounted charge air system components. Ideal for handling slight misalignments and isolating vibration between hose ends.
Product info
Features & Benefits:
- 4 ply silicone polyester reinforced configuration.
- Convolutions increase flexibility in high vibration situations.
- 316 Stainless Steel restraining rings reduce swell and increase hoop strength.
- Recommended for temperatures: -65° to +350°F (-53.9°C to +176.6°C).
- Fluorocarbon liner available for increased petrochemical combustion residue resistance.
- Combines high performance and economy.
- UV and ozone resistant.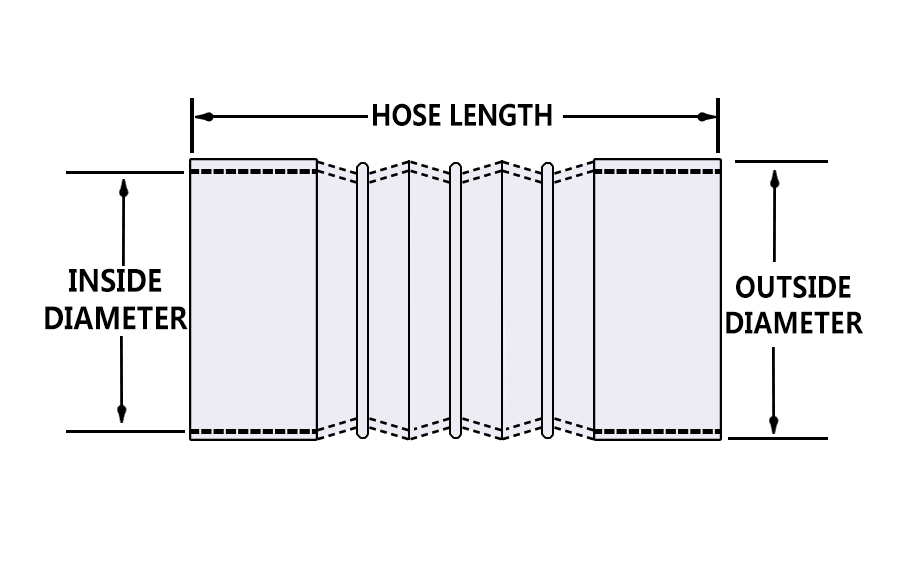 Specification
CAC Hose-Charge-Cold Side
Part NO.
Hose ID
Hose OD
Hose Length
ID(Inches)
ID(mm)
OD(Inches)
OD(mm)
Length(Inches)
Length(mm)
CAC-250-060
2.50
63.50
2.76
70.10
4.00
101.6
CAC-250/300-040
2.5-3.0
63.5-76.2
2.76-3.26
70.1-82.8
6.00
152.4
CAC-300-060
3.00
76.20
3.26
82.80
6.00
152.4
CAC-300/350-060
3.00-3.50
76.2-88.9
3.26-3.76
82.8-95.5
6.00
152.4
CAC-350-060
3.50
88.90
3.76
95.50
6.00
152.4
CAC-350/400-060
3.50-4.00
88.9-101.6
3.76-4.26
95.5-108.2
6.00
152.4
CAC-400-060
4.00
101.60
4.26
108.20
6.00
152.4
CAC-400-080
4.00
101.60
4.26
108.20
8.00
203.2
CAC-500-060
5.00
127.00
5.26
133.60
6.00
152.4
CAC-500-070
5.00
127.00
5.26
133.60
7.00
177.8
CAC-500-080
5.00
127.00
5.26
133.60
8.00
203.2
Send Request
Request product information
Related Products
PRODUCT FILTER
Address:

Hangzhou Haihua I & E Co. LTD
2nd Floor, B Building, Jinrun Technology Park,
399 Qiuyi Road,Binjiang District,
Hangzhou,310052, China

Tel: +86-571-85463038

Fax: +86-571-85464084

E-mail: sales@hiwowsport.com

Connect : Andy Ying

Cellphone: 008613957170353

Whatsapp: 008613957170353

Tik Tok(Chinese version):dy9zc1x1bwtp

Xiaohongshu:racingcarparts

kuaishou:hiwowsport2005